DAF ''EV33'' - 1974 / 2017 - SHORTENED ENGLISH VERSION OF THE DUTCH ORIGINAL
---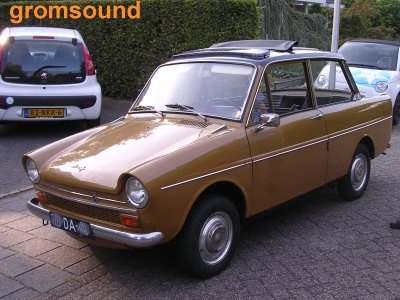 sept 2016
Since several years some 2CVs were converted to electric drive with some success. That can be done better - using the variomatic of course!
Trouble is that since 2011 the european laws restrict home building due to severe regulations reagarding EMC. Testing costs 10k so that is not feasable for a private person. Only for companies who can earn it back by selling complete conversion kits with EU compliance certificate. So that is the only way to go if you want to end up with a road legal car.
Nobody tried to convert a Daf this way before, probably because they dont understand the typical virtues of the CVT. They only shout out ''30% loss'' and do not see the possibilities in combination with an electric motor (elmo). So there's a challenge for a guy who lives variomatic. I've got loads of daf parts, all the documentation and a mechanical engineering background so that should be no problem.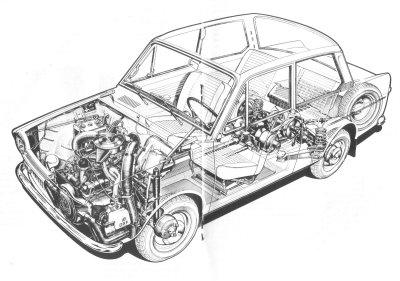 no secrets!
Funny that already in the early seventies companies in USA and scandinavia tried this using the technology of the day (DC engines and lead acid batteries). Usually daf 44 / kalmar based cars because of the carrying capacity (lead!). A 33 is so much better fit for purpose: lighter, smaller and still ample room for the batteries (lithium).
The big advantage of the variomatic is also valid for electric drive: the possibility to use much smaller engine and battery, and still an acceptable acceleration. Also it needs no auxiliary power since the vario is governed only by the forces of nature itself (centrifugal weights, springs and a little bit of engine vacuum). No need for hydraulics and also no powered steering etc. Nice and simple = also economical.
The object is to build a car to do my round trip to work in summer (40 km), max 80 km/h is enough and adding some spare range up to 60km should suffice. This is possible today using 48V 200 Ah LiFePo4 batteries and a 15 kW elmo. Total weight increase will be about one person so still 3 people can be carried (or 2 and some luggage).
Of course the cost of this all is still too high to be economical at this moment but it is also a hobby and an experiment for variomatism. Looking at it ecologically it is even better to convert an old car that already exists. Because the vario is kept on board the final car will have the same character as the original Daf 33 which is imperative for me. Should be much quiter and more reliable though!
---
October 2016
Removal of the crimped clutch drum from the prise-shaft (using liquid nitrogen)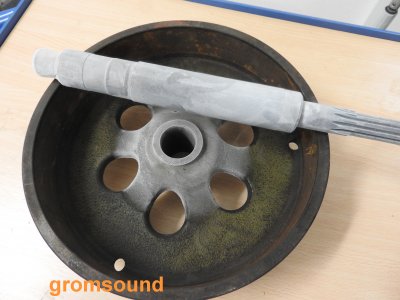 -192 Centigrade
December 2016
Constructing a 4 way electric vacuum valve (using Daf 66 parts) to govern the variomatic. Full vac on the engine brake side and 350 mbar on the upshift side. The vacuum will be generated using an electric vac pump that normally is used in EVs for the brake booster (we dont have one).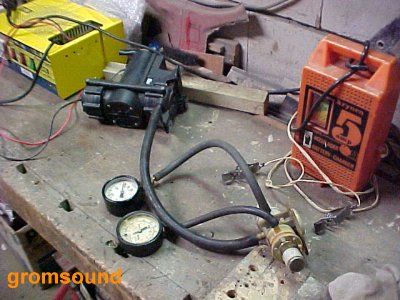 testing with 12V powersources and vac meters
up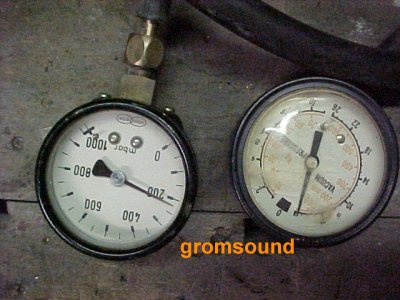 & down
Simple mechanics. Will be controlled by a microswitch on the throttle and the existing brake light&engine brake switches.
There we go, just a few hours of work::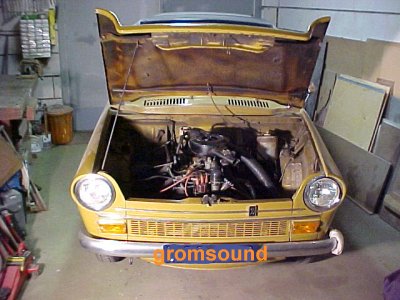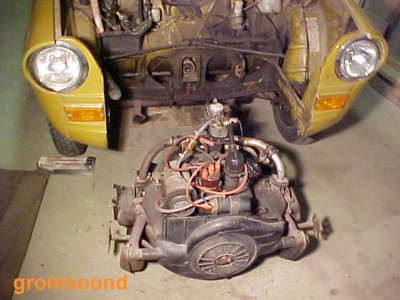 landed!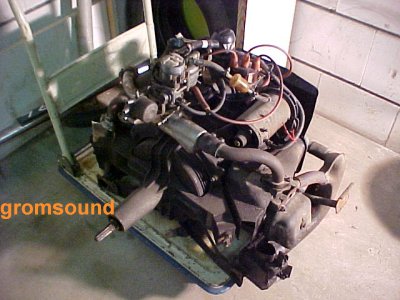 complete power plant -> archive.
Second day: firewall empty and half of the dash removed.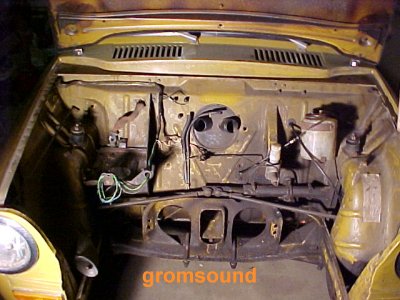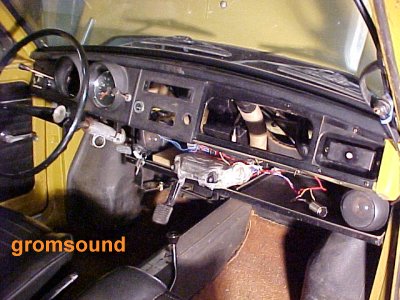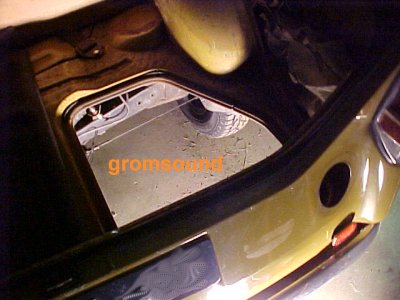 air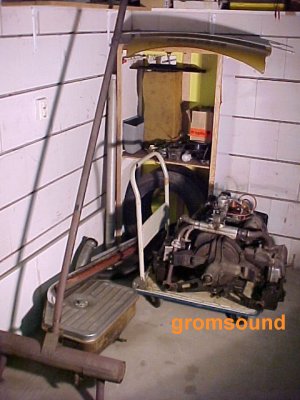 all the oily bits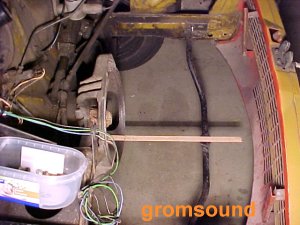 ELMO length tested with a stick: fits ok
Found a slightly leaking rotary seal in the vac system, normally no problem but the vac pump would switch on and off all the time.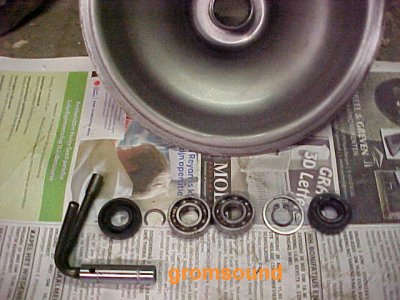 simple fix, two new seals
First delivery of some electric hardware, the electronfillercap, filler plug and the LCD display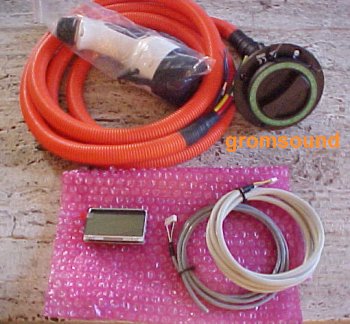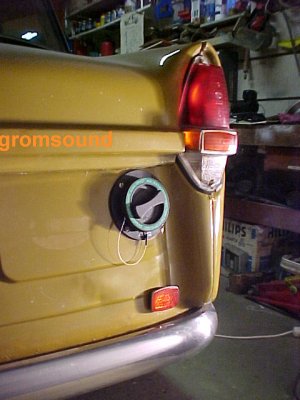 fillerup please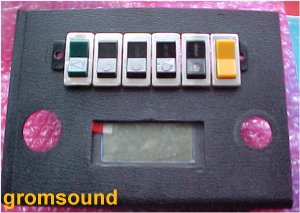 testfit display & switches
More stuff arrived: battery pack, charger and the ELMO.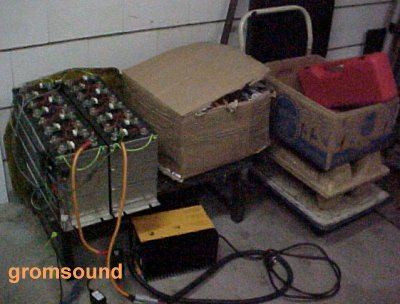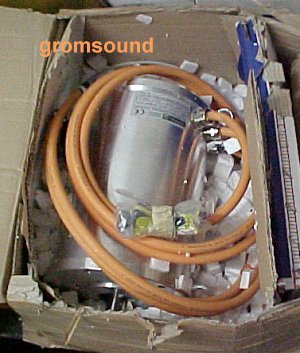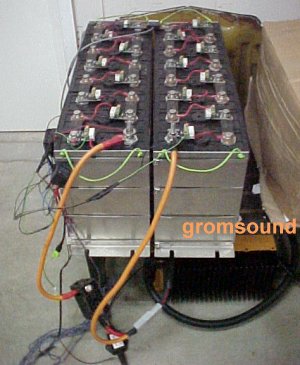 (brushless AC 3-phase) elmo and batterypack
The controllerbox will be sent later (still under construction).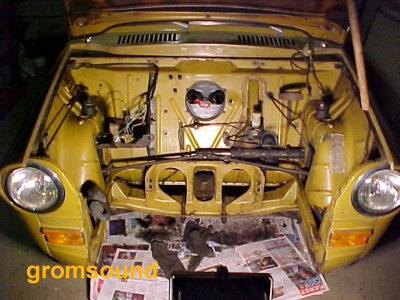 while its still easy: cleaning the engine bay from 40 years of oil.
Routing the wiring through the bodywork out of sight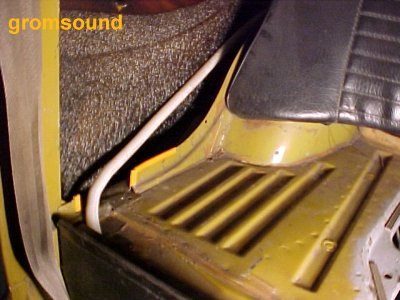 all low tension cables in a flex tube through the rear wing and below the seat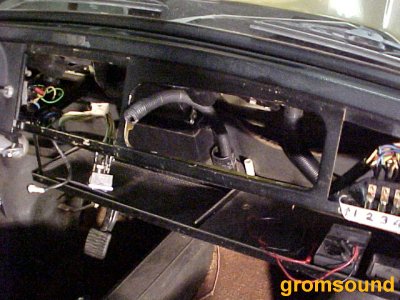 right up to the dash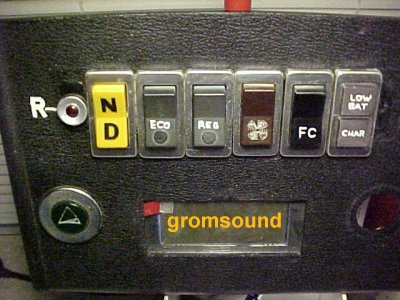 LCD, switches and warning lights placed (former heatercontrol and ashtray holes)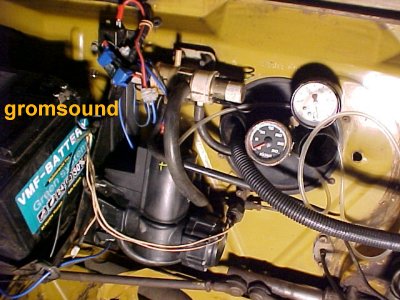 vacpump and 4 way valve plug cabling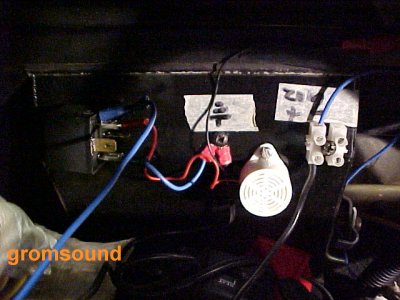 some relays and the obligatory door buzzer (when in active drive mode)
Backup lights fitted, signal is also needed for the obligatory R indication on the dash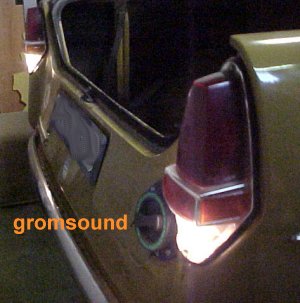 superluxe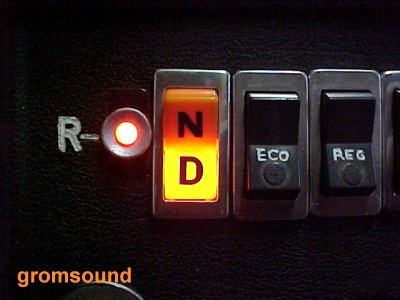 Drive + Reverse = backup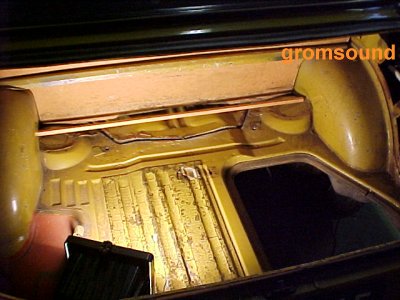 empty boot, ready for batteries and charger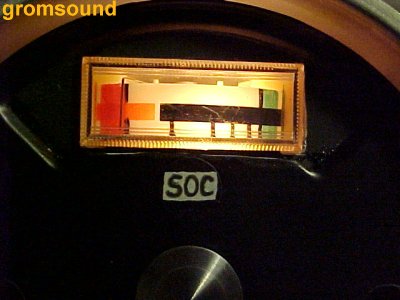 replaced the fuel level meter by a State Of Charge indicator (old VU meter)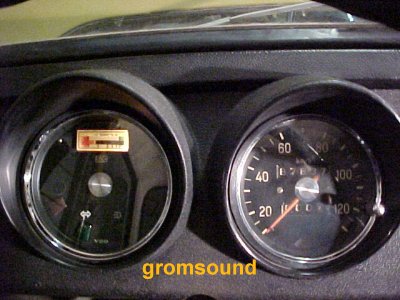 fitted and illuminated, doubles up as the ''contact on'' indication
Bought steel L-profiles (20x30x2 and 30x30x2 mm) for the battery holder and other framework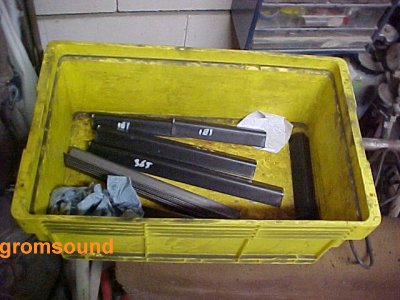 cut to size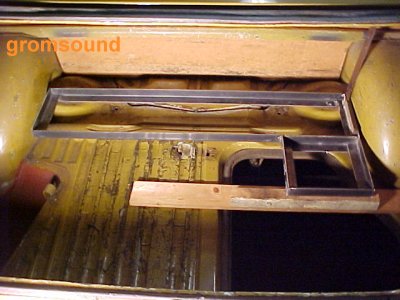 first layer
Made the bottom shape first, dismantled the batterypack and reassembled it in the required 13+3 L-shape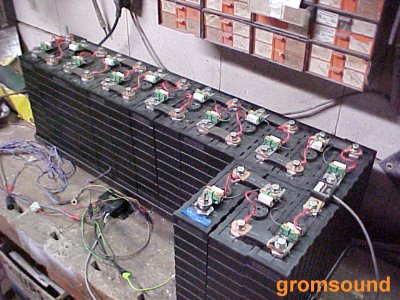 fits!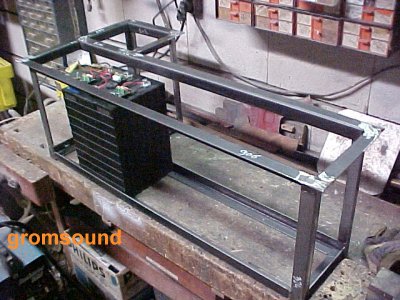 next layer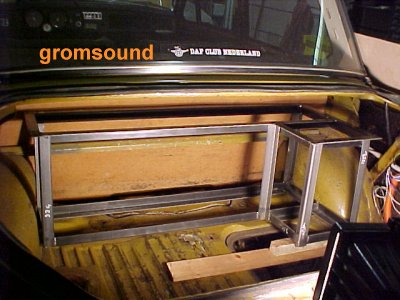 fits fine in the boot, great!
perspex cover on top, testfit: spare wheel can still be placed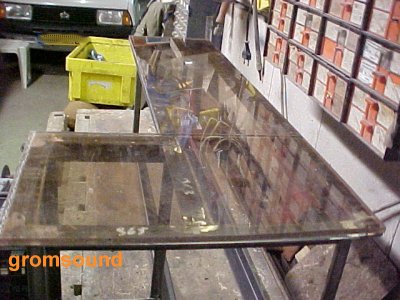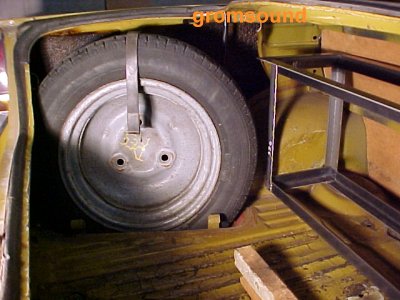 Relay, 2 fuseholders and the BMS unit together in a small box on one side of the battery pack (above the right side wheel well)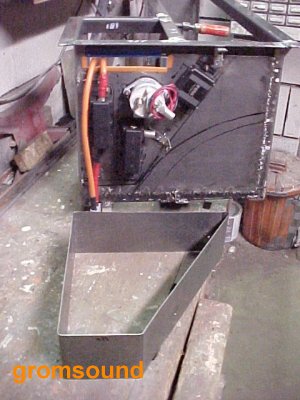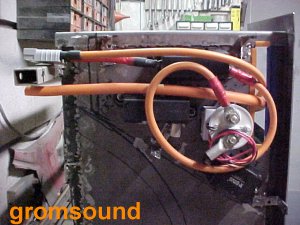 fits nicely
Third delivery: the sealed controllerbox, potbox and all wiring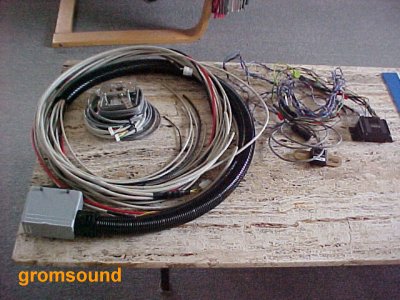 electro spaghetti
controllerbox
Final assembly of the battery box, and painting (red oxide primer)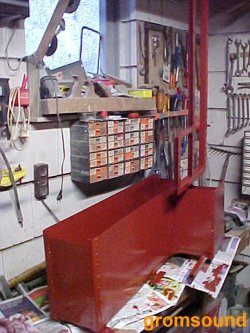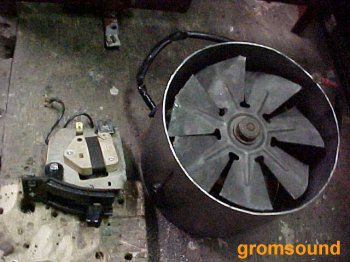 made a defroster blower (needs to work at MOT) from Daf 66 parts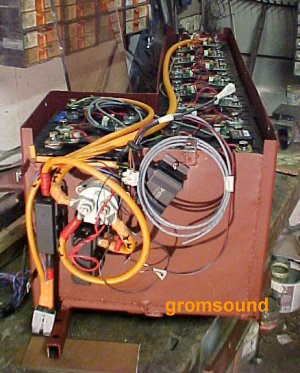 continued wiring of the battery box, too heavy to lift so will be reassembled in the boot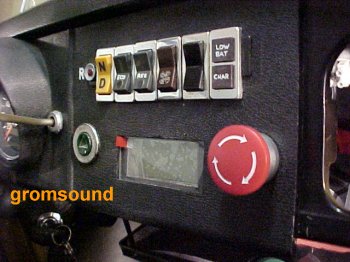 obligatory emergency stop switch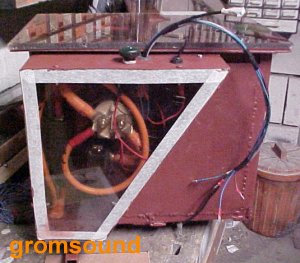 relaybox closed (perspex)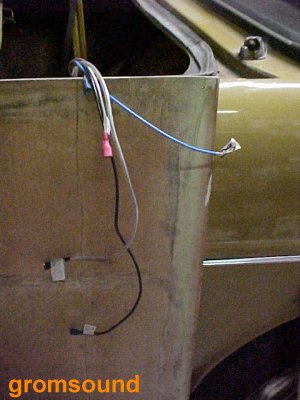 ready to connect the box to the car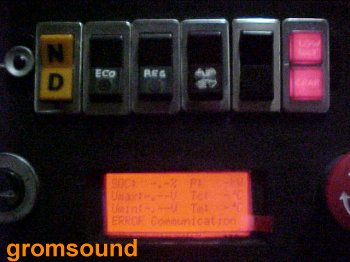 display works!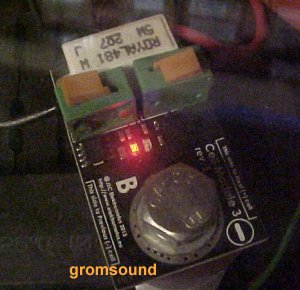 BMS units on top of each 3.2 V cell - they live!
checking the status using a laptop and USB connection (free BMS software)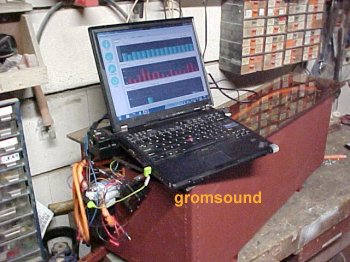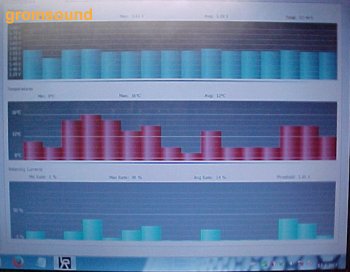 OK: full and balancing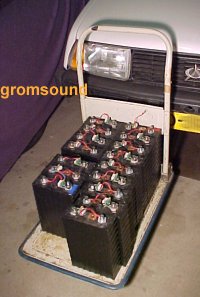 mobile e-power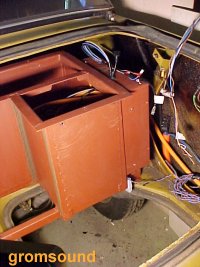 box in place and cables connected, ready to assemble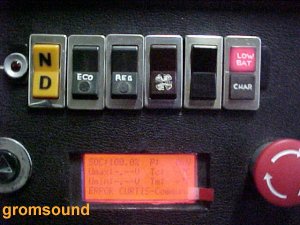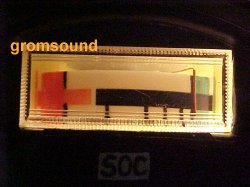 meters and light are working already: 100% SOC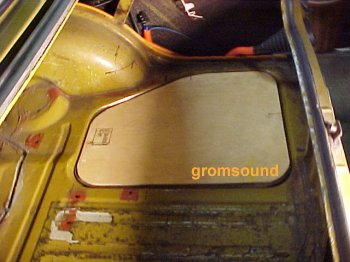 closing the tank hole with plywood
Pushing the re-assembled battery box toward the final position: between the rear wheels against the rear seat support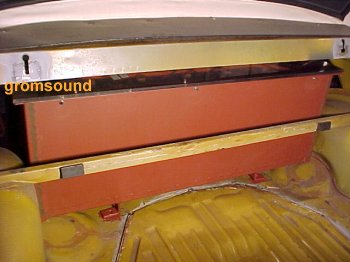 in place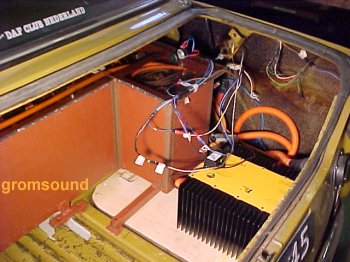 all connections made
That went smoothly, fits correct. All cables connected and it works right up to the display:.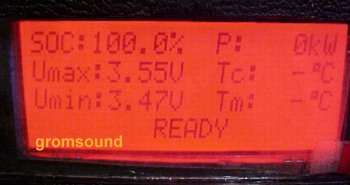 So far so good.
making the charging cable using obligatory EU plug (it's a bit overkill for 230V but well, thats the law).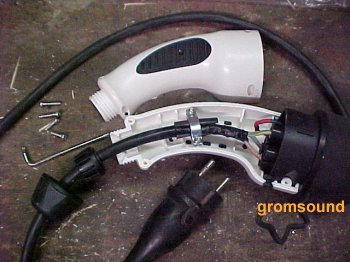 careful not to forget any part before soldering the wires to the terminals
Routing all 48V cables (orange) through the rear wing, interior and below the floor mats - through the footwell.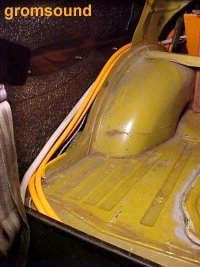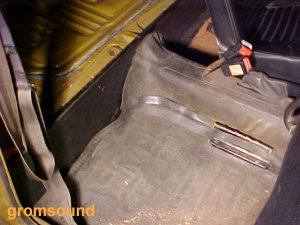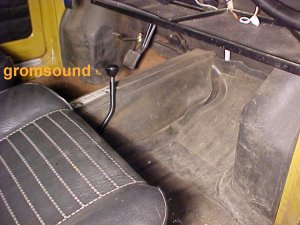 Mounted the make-shift defroster blower on the air distributing box. Stepless (!) control below the dash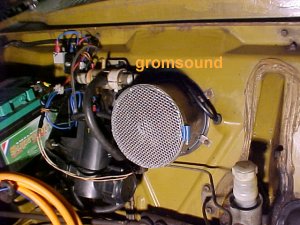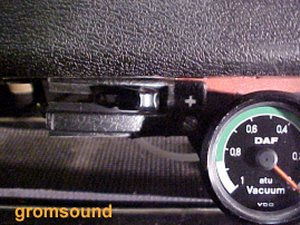 It is expected that when driving for a while the engine bay will be warm up and the heat can be pulled in towards the windscreen.
Adapter plate (aluminum) and connector sleeve (carbon steel) were made by a machineshop: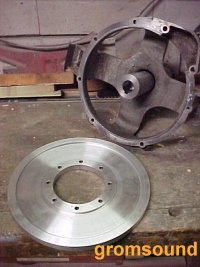 adapter plate and coupler bush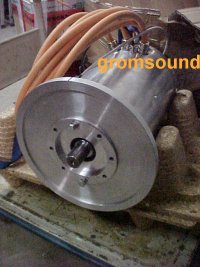 testfit one side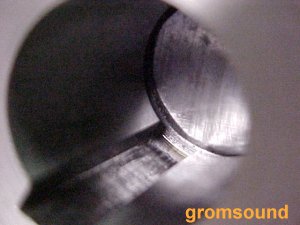 nice blind spline groove in the coupling sleeve
Holes of the clutch housing taken over on the adapter plate, bolted togehter with M8 bolts & nuts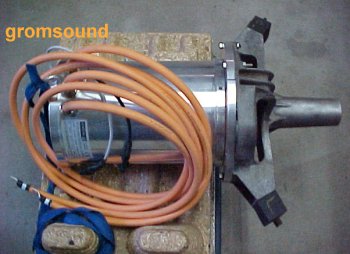 looks good and can still be (just) lifted by one man (shoulder strap)
Welding the coupler sleeve on the prise-shaft, new tail bearing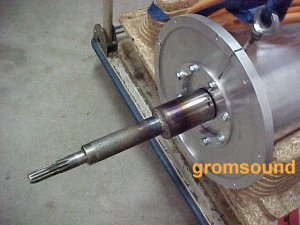 fits!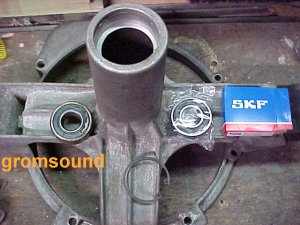 new bearing, now it is easy to do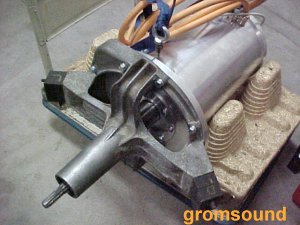 finally a ready to fit engine assembly.
Using a jack and a platform trolley, manouvering it in place and at the correct height (so easy with an aircooled Daf!)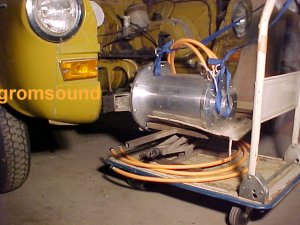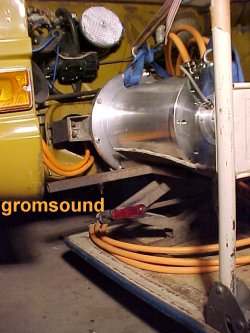 going UP until it slots in the original engine mounts
---
Shimming the correct height for the front engine mount, then welding the final mounting strip in front. No need for rubber (vibration free).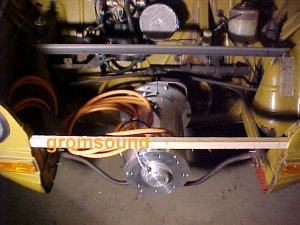 engine in place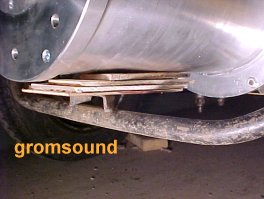 shimming to height
Next problem: fitting the rather large controller box in place (below the bonnet), can only be done transversely in this car.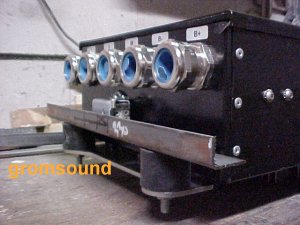 testfit with the supplied rubber mounts, this should work
Welded the frame and bolted it in place above the elmo, just enough space!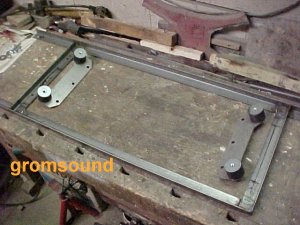 bare frame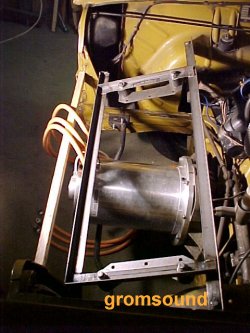 mounted in place
Box on top of it: just a few cm left below the bonnet (of the 32/33 model that is!)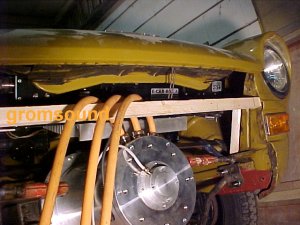 closing the lid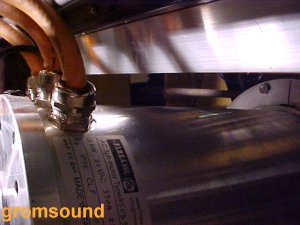 nicely suspended above the elmo
painting the frame, fitting the front mounting strip, fitting the potbox (= electric accellerator pedal unit)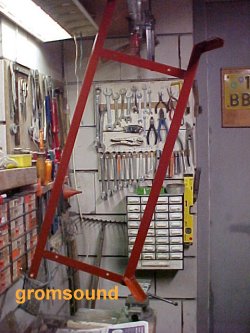 wet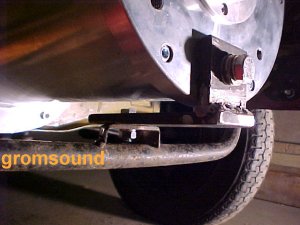 hot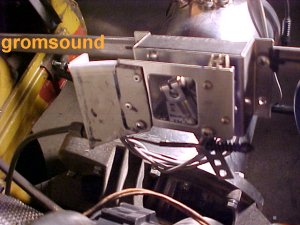 gas
Mounting all cables to the box according to the strict instructions (keeping the EMC certificate!)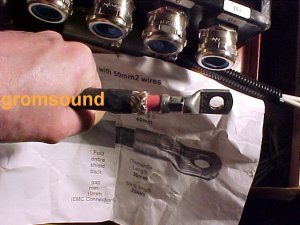 like that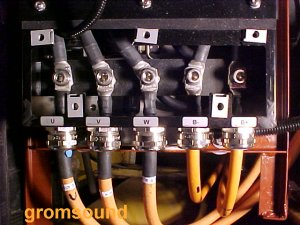 x 5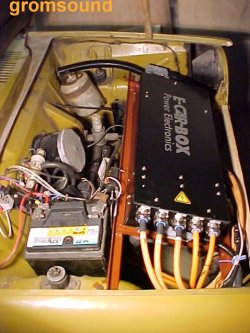 hangs!
and finally all control wires to the switches lights etc: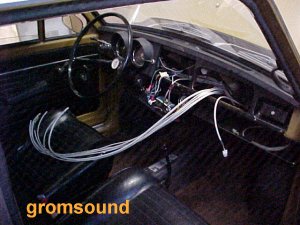 logical spaghetti
reset the BMS, 12V will from now on always be connected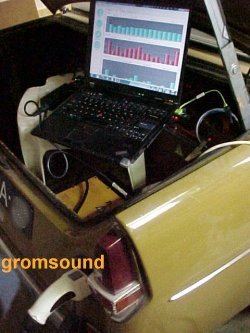 bzzzttt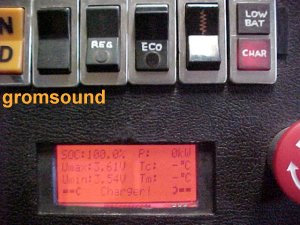 it has noticed the charging plug!
Rear wheels on stands and the first test. It works! Waiting for dry weather for the first spin on the road.
---
april 2, 2017: ready!
Test driving a bit on my own soil, it is still to be legally changed into an EV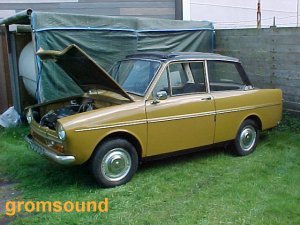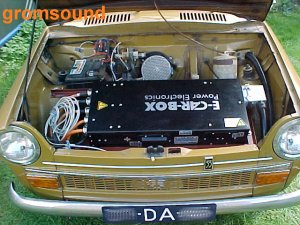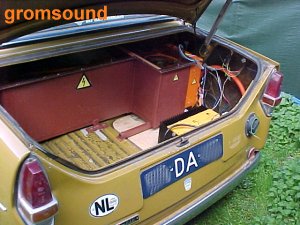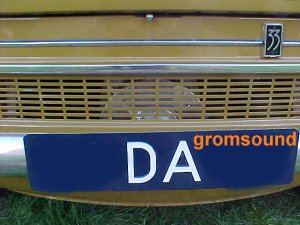 From the outside almost nothing to see, i might paint the elmo black
April 7 2017: first road test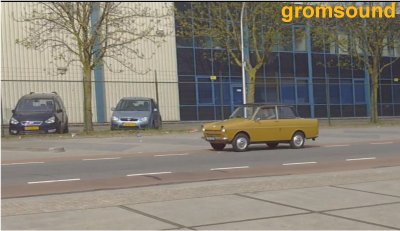 ZZzzzzzipppp!! watch this short movie:
http://gromsound.mfbfreaks.com/buf/ev33.mpg
It runs perfectly and still feels like a Daf, exactly the same vario character. But quicker and so much quiter! Its a big success technically.
April 9 2017: a bigger day out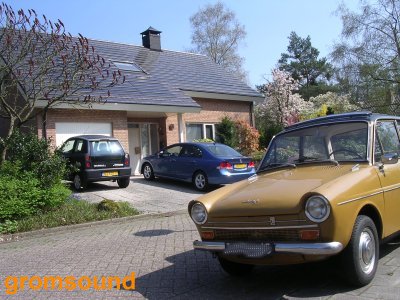 my friends house: Honda hybrid, Think EV and a solar panelled roof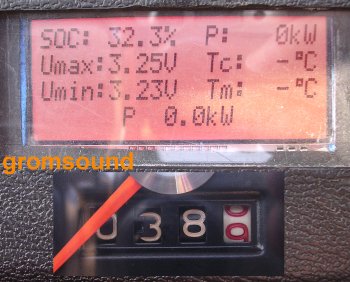 back home: 39 km on 68% batt charge, that is just as expected!
april 14: after sales day
The supplier of the stuff includes half a day for optimalisation of the controller settings for max power/acceleration.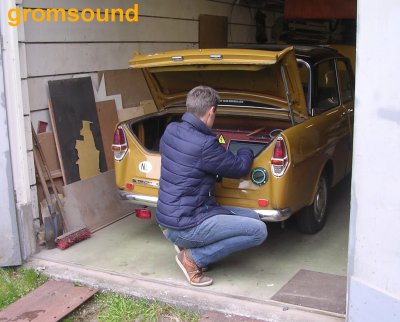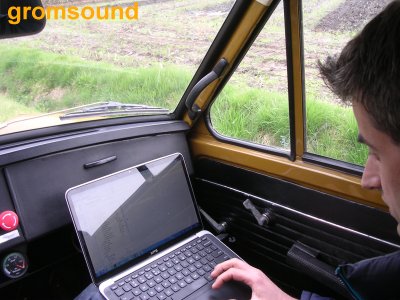 onboard setting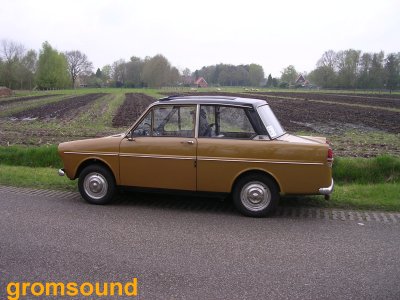 rolling programmer
After some experimenting the acceleration is optimised and the max speed is 85 km/h. It runs very well, even the supplier is enthousiastic about this project. ''the smallest powerpack yet in a normal sized car''. See, there is the benefit of the variomatic again.
Fitting the microswitch on the pot box for controlling the shift-up moment.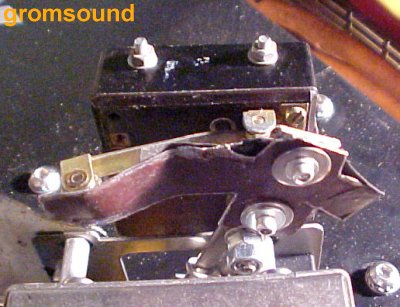 notch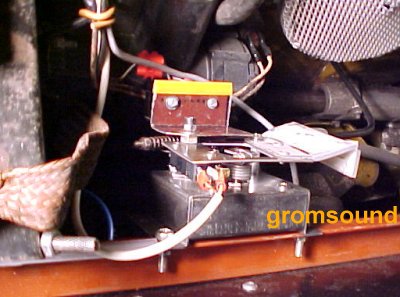 ready
The state organisation for road traffic regulation (RDW) has confirmed the request for conversion to EV, the big waiting has started.
After several test drives: making a graph of the distance / battery capacity: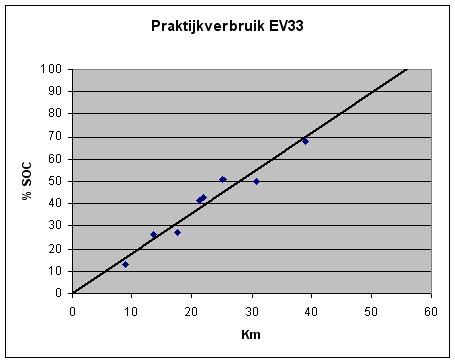 looks good, almost like calculated
Some details before the final approval test, all switches must be identified. All bolts should have rings below the heads and nuts.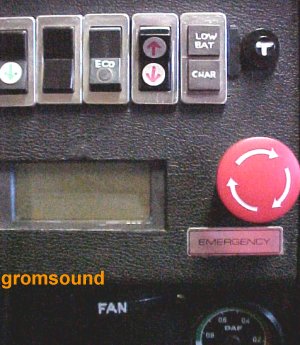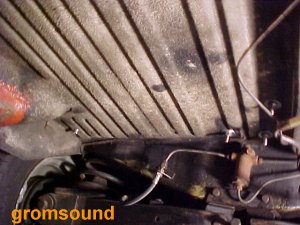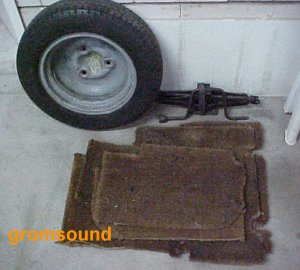 17 kg weight loss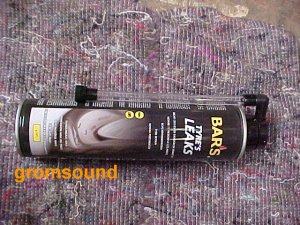 spray can tyre repair instead
July 24 2017 - the RDW approval test day
Only one test station in NL at 1,5 h driving so had to hire a trailer and organise a friend with a big tow car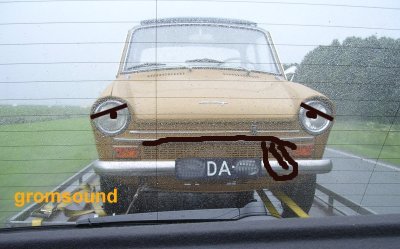 and of course it rains hard... sorry
The test procedure itself proved to be peanuts. Since it is just 48V it is not considered high tension. Most electric insulation tests were therefore cancelled. Only the functional things like all warning lights, switches and safetyinterlocks were checked and the thing was weighed again. Just 78 kg + that is very acceptable. It was prohibited to make pictures there, a tesla 3 on acceptance test too...
On the way back, sunshine galore and one happy daffy on the trailer (and a very relieved owner in the towing car)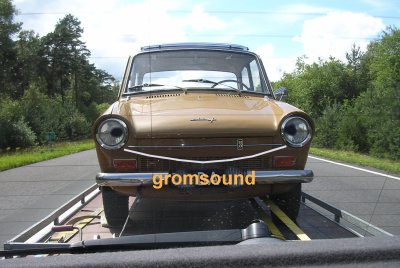 aug 9, 2017 = 16 days later finally post from the RDW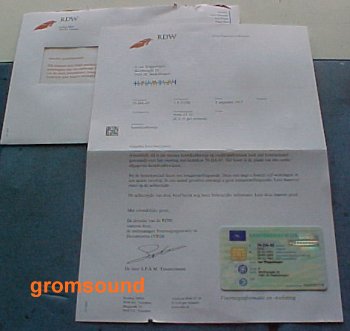 the new paperwork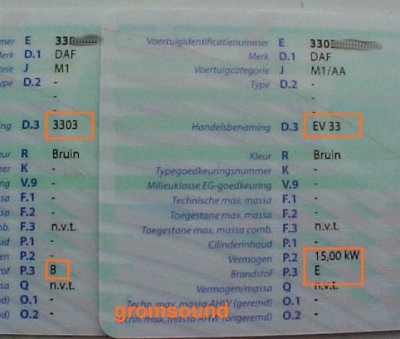 gottem!
All in all about one year from petrol to electrics. But if you have all parts next to the car and can work on it fulltime every day you should be able to do this in a few weeks. Alas, the RDW procedure can not be speeded up...
---
First legal trip to work
One nice day, it runs like clockwork. Super quiet and quick like a Daf can be.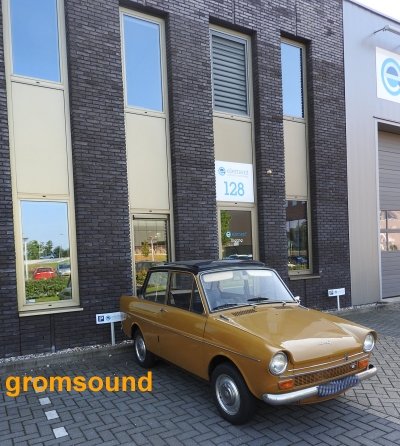 made it with still 70% SOC so that is more than adequate.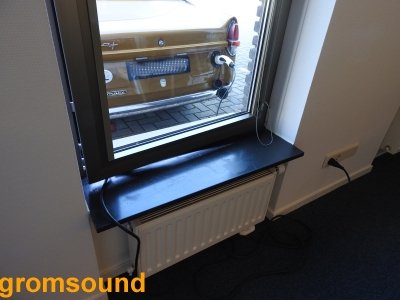 who needs a charging pole, just a 230V mains plug will do. 50ct & 2 hrs later = full again!
Oh dear, i was spotted by a regional TV station. ''Can we make an item just for the website?'' OK who sees that, no problem.
http://www.omroepgelderland.nl/nieuws/2146676/Gespot-een-elektrische-DAF
But the next day the item was taken over by the national news site and then things got a little bit out of hand...
https://nos.nl/artikel/2200295-daf-liefhebber-bouwt-oldtimer-om-tot-elektrische-auto.html
Later that night in the 20.00 national news they ended the bulletin with this ''human interest item''. My heart stood still, good that the season is over. Next spring nobody will remember in these interweb hype news times. But a lot of colleagues and bussiness contacts had seen it and i got a lot of reactions anyway. Well at least i was the first one with an electric Daf 33, nobody can deny that any more ;-)
Also publicised in a classic car magazine and the Daf owners club magazines of NL and GB, maybe someone will follow?
Season 2018: daily driver without any trouble, in total 5000 km between april and september. This is great fun!
Season 2019: here we go again, still no measurable degardation of the battery yet. Made some small changes to the vac pump wiring and added an emergency box-start UPS gel battery to get the system (including the DC/DC converter) going when the normal 12V battery is flat. This is a common problem even with factory EVs - impossible to get the car going, only a battery charger will help. The UPS 5Ah is more then adequate to get the controller running again, so the 12V can charge directly from the traction battery.
---
Wanna do this too?
Good luck, see above for the method. But why not try another Daf type like the 46?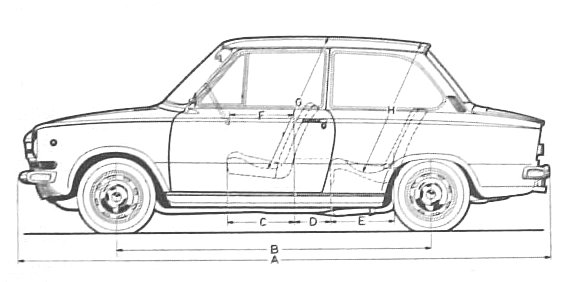 46 sedan (coach)
These unloved -single belt- cars are worth nothing, you can find one without motor or with seized clutch for small money. If you calculate all factors on the basis of my experience with the EV33 you would end up with the following estimate:
Top speed ca 83 km/h; Acceleration 32 sec; Maybe in reality it is even better since the 46 vario uses 1 belt and a differential (which is said to be more efficient, as found in formula 3 racing)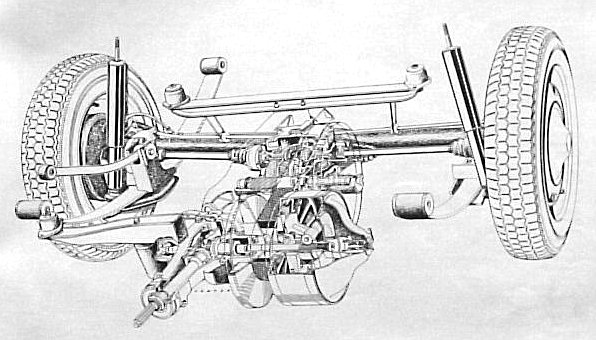 46 = single vario + diff
Empty weight would be ca 850 kg, so still 300 kg load capacity. Use the sedan (coach), a combi is +30kg with the same load capacity. 46L is even lighter than the SL, might save some more kgs and all that sound insulation is not needed any more in an EV. That would really make a difference, 46es are notoriously noisy. Btw conversion to RHD is simple, you can use all Daf/volvo 66 stuff its basically the same body.
So again the Daf variomatic is the ideal car to convert, empty weight to loading cap ratio is very good. Also the boot space makes life much easier compared to 2CVs. And of course the intrinsic benefits of the variomatic CVT system can not be praised enough. But every daffer will tell you that anyway.
Be ware of your national regulations, they may be different from ours. But usually that is only in your advantage, the RDW is infamous for their overly strict interpretation of EU standards. You can get away with DIY builds (customising, kit cars etc) in the UK that would be impossible in Holland...
---
Links:
My supplier of the euro certified conversion set: www.he-cars.com see his webhop for available parts
Great forum of DIY converters: www.diyelectriccar.com/forums/
Probably the last surviving original electric 44 from the seventies: www.dse.nl/~daf/usa-Waterman Electric Dafs.htm
---